---
With an estimated 5 million guest rooms in the United States alone, the hospitality sector faces a variety of potentially damaging threats on a daily basis. These include:
---
1. Data privacy: Hotels collect a large amount of private information from their guests. This also makes them targets among cyber criminals and hackers. A single breach could result in hundreds or even thousands of pieces of guests' personal information and payment details being compromised. Because of this, they need to make sure this data is protected against fraudsters. A security breach has huge ramifications. At the very least, businesses are required to contact other guests (past and present) and inform them that their data may have been compromised – this alone can be costly and may also lead to brand damage. If stolen data is used by fraudsters, the businesses may face liability claims for failure to protect data and maintain reasonable safeguards.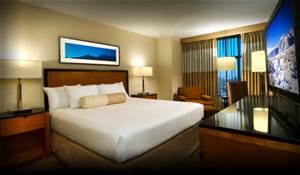 2. Guest behavior: Guests are the driving force for profits for any hospitality company. However, guests can also be the biggest threats to profitability. Lawsuits from injured guests or damage to guestrooms can represent a big risk to the bottom line. Hotels should have internal controls in place to handle guest destruction and ensure travelers' safety during their stay. Small things, such as closer management of property and resources, can prevent incidents like this from happening in the first place.
3. Staff: Creative companies are generating new retention plans and innovative strategies to help keep employees satisfied. With the large number of amenities on site, security remains a big issue as well.
4. Branding: Hospitality companies rely on their brands to drive customers. The number of risks they face continues to increase. That's why it's vital they use risk management software to help uncover these threats before they negatively affect business.
---
A WORD FROM A CLIENT - THUNDER BAY RESORT
"We have used Kapnick for decades. We have perhaps one of the widest range of exposures of any of their clients. It has not always been easy for them to find companies that wish to underwrite our operations. Imagine sleigh and carriage rides with massive draft horses for over 60,000 people in 20 years with an excellent safety record. Add an Elk herd, golf, raft trips, cross country skiing, housekeeping with 34 large suites, villas and chalets, restaurant & liquor exposure, an RV park, Workampers and the sale of Velvet Elk Antler as a supplement used extensively in traditional Chinese medicine. Kapnick's service has been great, with lots of advice available.
Like many others, our golf revenue and rounds are down significantly. It is our Elk viewing packages that keep us in operation.
We shop Kapnick competitively from time to time and others have come close on occasion, but we like the comprehensiveness of Kapnick's packages.They know and understand the unusual aspects of our business. " - Jack E. Matthias
Rest Assured, Kapnick Can Help - Whether it's additional liability coverage or appropriate deductibles, your Kapnick Insurance Representative is an expert in hospitality-related insurance. Contact Kapnick today!
---