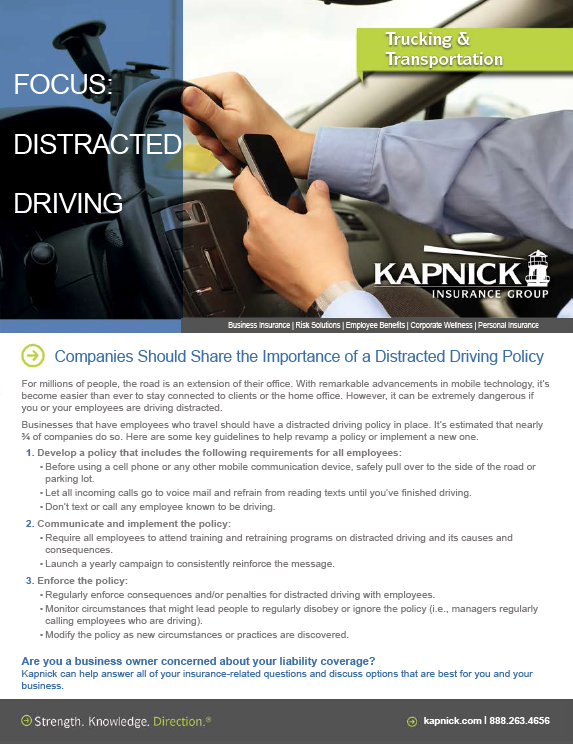 ---
For millions of people, the road is an extension of their office. With remarkable advancements in mobile technology, it's become easier than ever to stay connected to clients or the home office. However, it can be extremely dangerous if you or your employees are driving distracted.

Businesses that have employees who travel should have a distracted driving policy in place.
It's estimated that nearly 75% of companies have a policy in place. Do you?
Here are some key guidelines to help revamp a policy or implement a new one.