Welcome to Wellness Wednesdays! The team of dedicated wellness coordinators here at Kapnick Insurance Group will be bringing you health and wellbeing related content each Wednesday in an effort to help you lead a healthier and happier life! Expect everything from exercise suggestions, to recipes, to profiles of what we do to stay fit and active. Today, get to know the health coaches that will be with you every step of the way in achieving your goals.

Mallory Walker, Wellness Manager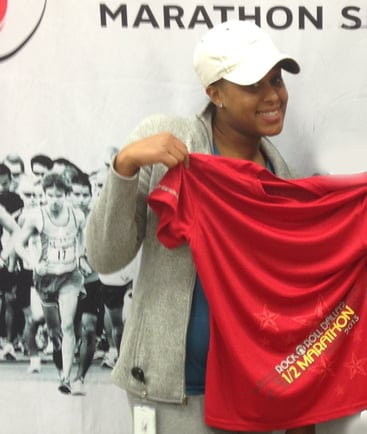 Mallory obtained her Bachelor's degree in Kinesiology from Michigan State University with a special emphasis in health promotion. She is a certified health coach and the manager of the Wellness Department here at Kapnick. She believes that food tastes better when it's got some kind of sauce on it- so much so that she has over 20 condiments in her refrigerator! As a health coach, she enjoys being able to talk with folks from all walks of life and make new friends and acquaintances.
---
Favorite way to sweat: Boxing

Jennifer Malinowski, Wellness Coordinator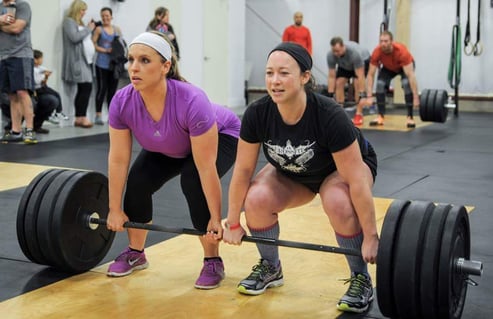 Pictured above in the purple top, Jennifer Malinowski is a Wellness Coordinator here at Kapnick who originally got started in the wellness industry as the owner of RenewalBody Bootcamp. She has a passion for challenging group fitness classes that push her to be her very best; like Crossfit, Orangetheory Fitness, and CycleBar. Jennifer's experience with certifications in Health Coaching, Pilates, TRX, and Crossfit make her a coach that loves to inspire her clients to learn to make fitness and healthy nutrition a true lifestyle. She holds a degree from Grand Valley State University and a personal training certification from Michigan Bodyworks and Fitness Academy's NASM program and she can speak Polish!
Favorite way to sweat: Crossfit Endurance Metcon Class
---

Alyssa Muniz, Wellness Coordinator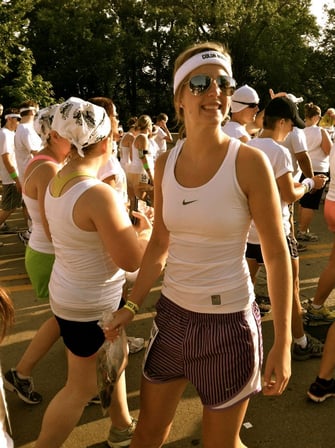 Alyssa holds a Bachelor's degree in Exercise Science from Grand Valley State University and her passion for health and wellness is grounded in her belief that exercise is medicine. As a true believer in the healing power of movement and healthy nutrition, she enjoys health coaching because she loves to spread that knowledge and empowerment to everyone she can. She is an ISSA certified personal trainer and yoga instructor. A bit of a Renaissance woman when it comes to fitness, Alyssa can be found out training for a half marathon, standing on her head, hiking with her dog or weightlifting in the gym.
Favorite way to sweat: Currently? Running
---

Leslie Cribbs, Wellness Coordinator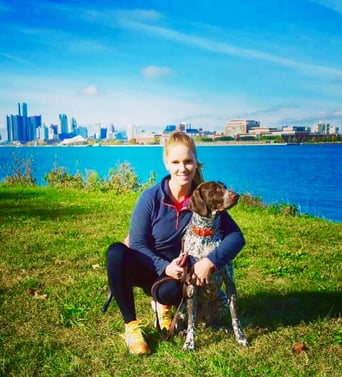 Leslie is an outdoor enthusiast and if she didn't need a gym for bad weather days, she wouldn't go in them! She loves the fresh air and scenery of a good long run. Her passion for running led her to run an organized race every month for the entire year of 2014- everything from 5k to the 13.1 mile half marathon! She has also been an avid equestrian for 20 years and loves the demand it places on the rider mentally and physically. Leslie earned her Bachelor's degree in Kinesiology from Michigan State University, her Master's in Exercise Science and Health Promotion from Florida Atlantic University and is a NSCA Certified Strength & Conditioning Specialist. As a health coach here at Kapnick she loves to see her clients succeed.
Favorite way to sweat: Horseback riding
---
What goals are you working to achieve in 2017? We want to hear from you!