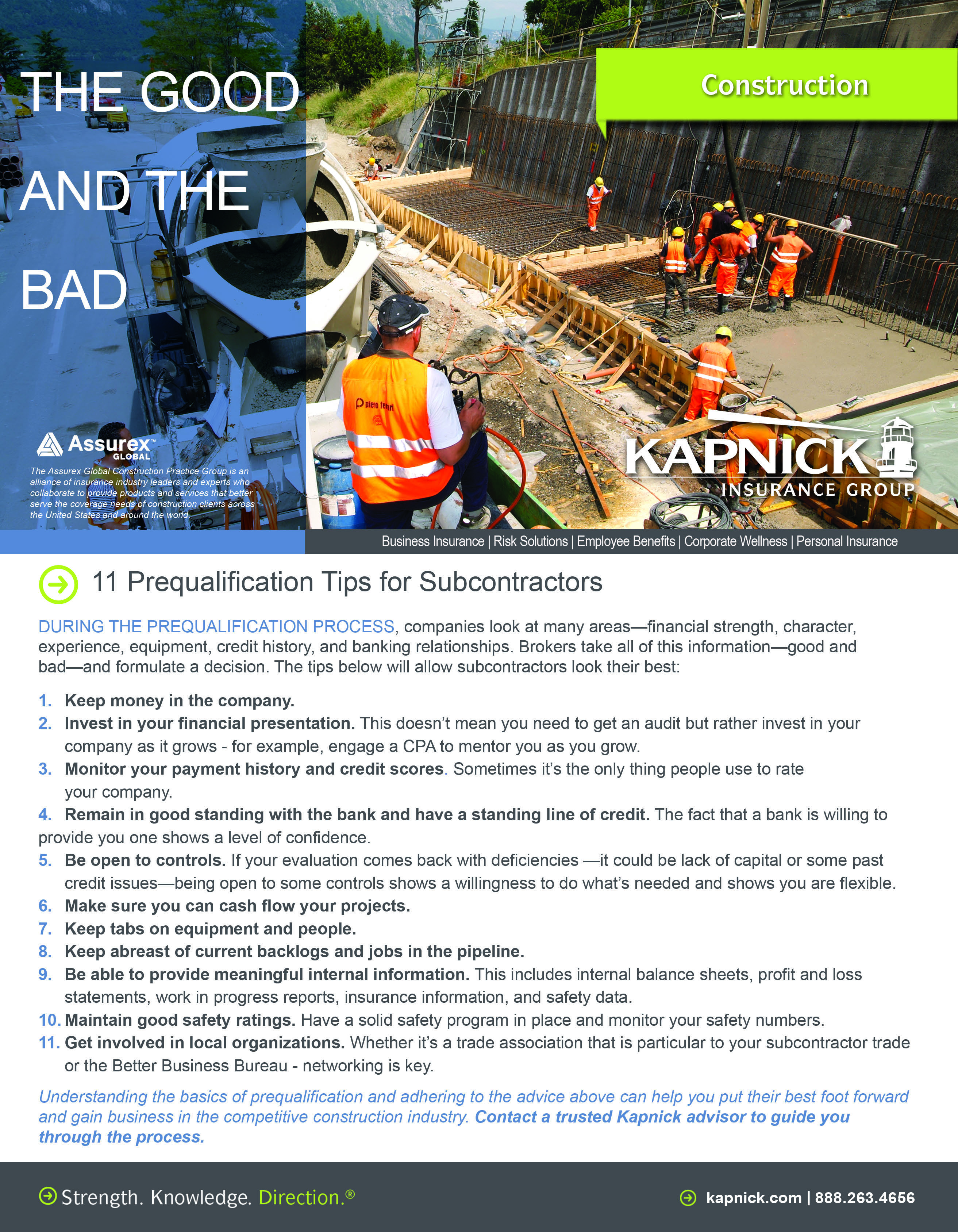 The tips in this guide with help with your process in areas
such as:
Financial strength
Character
Experience
Equipment
Credit history
Banking relationships
Plus much more!
Brokers take all the information in these areas, good and bad, to formulate a decision. It's important to have your company looking its best!
Download now to learn these free tips!